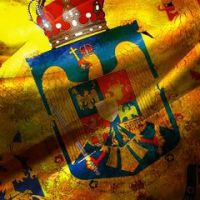 bogdan_west
Giurgiu
Ilość potrzebnych punktów:
64
Coś o mnie
Ulubione filmy
Movies-Les misérables(1998&2000) Inside Man(2006) Man on Fire(2004) Deja Vu(2006) Identity(2003)The Count of Monte Cristo(2002) Unbreakable(2000) The Green Mile(1999) Sin City(2005) The Sixth Sense(1999) Armageddon(1998)Meet Joe Black(1998) The Punisher(2004) Phenomenon(1996) The Machinist(2004)
Mr. Brooks(2007) Gladiator(2000) Fallen(1998) Judge Dredd(1995) Rambo1&2('82&'85) Taxi(1998)
******ins(1995) The 13th Warrior(1999) The Mask of Zorro(1998) Independence Day(1996) Con Air(1997) Men in Black(1997) Happy Feet(2006) The Shawshank Redemption(1994) Batman Begins(2005) The Matrix(1999) Léon(1994) Demolition Man(1993) Se7en(1995) Bicentennial Man(1999) Alien1&2 Terminator1&2 Crank(2006) The Transporter(2002) Sleepers(1996)Unknown(2006) The Abyss(1989) Minority Report(2002) Phone Booth(2002) The Last Samurai(2003) The Island(2005) The P***ion of the Christ(2004) Cinderella Man(2005) Signs(2002) Wanted(2008) Danny the Dog(2005) Drunken Master(1978) The One(2001) The Postman(1997) Avatar(2009)
Tv shows-House M.D.,Chuck(2007) Dexter(2006-crime),True Blood, Prison Break (seasons 1 2 3),Day Break(2006),Two and a Half Men,Smallville(seasons 1 2 3 4 5) CSI(2000)
Anime-Hajime no ipppo,Bleach,Naruto,Yu Yu Hakusho,Fullmetal Alchemist,Elfen Lied, Trigun,Rurouni Kenshin(Samurai X)
Ulubiona muzyka
http://www.youtube.com/watch?v=Ri7-vnrJD3k&ob=av2n
http://www.youtube.com/watch?v=abJYXY3mPjs
http://www.youtube.com/watch?v=18oYGsmUprM
http://www.youtube.com/watch?v=dzon887jvfI&feature=related
http://www.youtube.com/watch?v=qxfQXvQ5MrE
http://www.youtube.com/watch?v=JL0q8o-IAc8
http://www.youtube.com/watch?v=8GQOQn92z5U
http://www.youtube.com/watch?v=YgFyi74DVjc
http://www.youtube.com/watch?v=w80IRIWlAKM
http://www.youtube.com/watch?v=yPS0PGBsV8I
http://www.youtube.com/watch?v=E5fhax_wOs4
Lady Gaga - "Don't Call My Name (Alejandro)"
Kaolin - Partons Vite
Anda Adam - Love On You
Panic! At The Disco - Nine In The Afternoon
Liviu Hodor feat. Tara - Happy for you
****nie - Minimum
Audiomachine - Gone Forever (Vocal)
Juelz Santana - Second Coming Instrumental
Timbaland feat. Nelly Furtado&SoShy - Morning After Dark
Tom Boxer feat. Antonia - Morena My Love
Yann Tiersen-J'y suis jamais allé
Daughtry-What about now
Dj Mangoo - erodancer
Valeriu Sterian -- Amintire cu haiduci
Guess Who - Noi in anul 2000
Residence Deejays ft. Frissco - Sexy love
Ela Rose feat David DeeJay - I Can Feel
Pearl Jam - Unthought Known
Kings Of Leon-Sex on fire
Daniel Merriweather-Red
Dj Andy feat. Stella - Freedom
Iko - Look What You've Done To Me
OneRepublic - All The Right Moves /OneRepublic-Apologize
The Lonely Shepherd(Kill Bill Soundtrack)-Gheorghe Zamfir
David DeeJay feat Dony - So Bizarre
David DeeJay feat Dony - Sexy Thing
Birgit Fischer - Love Is All We Need (T-Home Commercial)
Catalin - Vrei nu vrei
Bob Marley- Could you be loved
Bleach OST 3- Soundscape To Ardor
Bleach movie 2 OST - treachery
Bleach OST 3 - clavar la espada
Inna - Love / Inna - Hot
Tiësto feat. BT - Love Comes Again
Hi-Q - Lose you
Armin van Buuren ft Sharon den Adel - In and Out of Love
Morandi - Angels /Morandi - Save Me/Morandi - Sun Goes Down / Morandi - Colors
Akcent - Stay with me / Akcent - That's My Name
Play & Win - Slow Motion / Play & Win - Close the door
Deep Central- Cry it Away
Simplu - Mr. Originality
Yves LaRock - Rise Up
Voltaj - 20 DE ANI/Voltaj - Iarna/Voltaj - Vara Trecuta
Serj Tankian - Empty Walls
Punchout-Little Macs Confession OC ReMix
Evanescence - My Immortal
Linkin Park feat. JaY-Z - Numb Encore
Linkin Park - In the End
30 Seconds To Mars - Savior
AFI - Prelude 12/21
Tom Boxer ft. Mike Diamondz - Dancing
Carlos Varela - Una Palabra
Salif Keita - Tomorow
R.E.M Losing my religion
Vicious Traditions The Veils
Final Fantasy X - Sad Violin
300 Violin Orchestra-Jorge Quintero
Rose of May FF9 - lyrics by katethegreat19
Michael Jackson-Smooth Criminal/They Don't Care About Us/Earth Song/Black or White/The Way You Make Me Feel/You Rock My World/You Are Not Alone.
etc....
Ulubione książki
Shogun , Noble House , Tai-Pan , Les Pardaillan